New Product Launch-Callaway
EVERYONE INVITED
See, Try & Get Fit for the New Callaway Family of Golf Clubs. Featuring EPIC Flash, APEX, Big Bertha and all other Callaway product. Call to schedule a free fitting appointment. (508) 238-2320.
WHERE: Joe & Leigh's Golf Performance Center, 530 Turnpike St. Easton, Ma
WHO: Callaway
WHEN: Friday, February 15th 12pm-5pm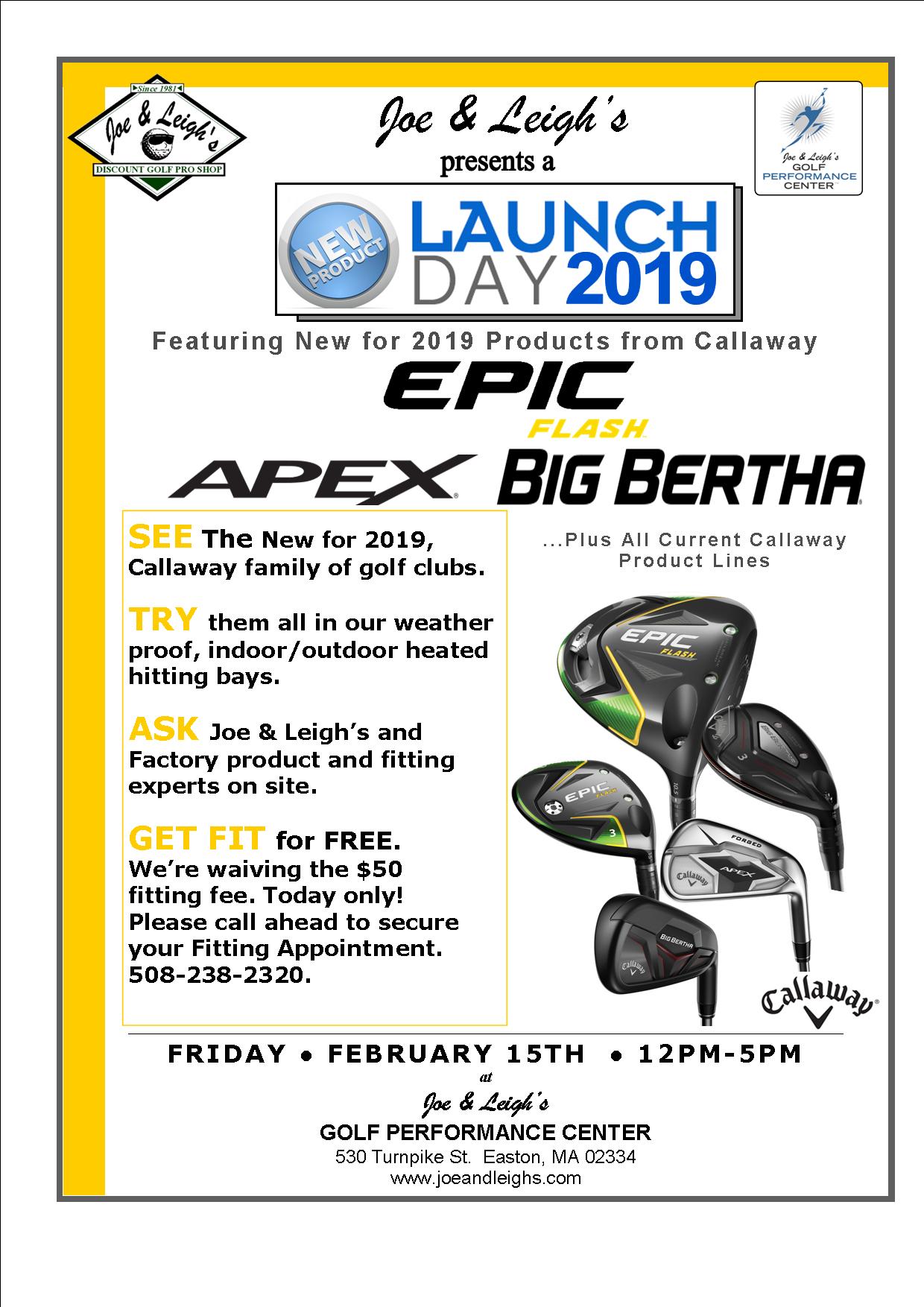 Don't Miss Out!
Stay in the Know With Joe & Leigh's By Joining Our Mailing List!