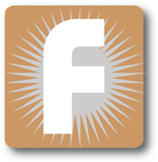 Welcome to Joe & Leigh's Golf Performance Center. Here's where we handle the "Improve" part of Play. Shop. Improve. We invite you to poke around to learn more and then set up an appointment to come visit. TO BOOK A PERFORMANCE CLUB FITTING PLEASE CALL 508-238-2320
The Importance of Fitting for Golfers of All Skill Levels
It is impossible to overstate the importance of expert custom fitting. having golf clubs that are properly fit to your unique specifications is the key to optimizing your performance on the course and maximizing the benefits of the game-improvement technology engineered into today's golf clubs. The verdict is in. Custom fitting is no longer "optional" it's become an "essential" for all golfers, from high handicappers to scratch players.
The Clubs That are Right for You
We are brand agnostic around here. We aren't looking to sell you into a certain brand of clubs. instead, we help you find the right golf club technology that will let you optimize your performance on the course and dial into the precise specs that will get you the best results.
You can try the full line of product offerings from all major brands including: Callaway, Ping, Taylormade, Titleist, Srixon, XXIO, Mizuno, Cleveland and Cobra.
Experienced, Expert and May We respectfully say, Friendly Staff!
As impressive as the technology at the Golf Performance Center is, it's no good without a staff with the knowledge and expertise to utilize it. Our certified club fitters are incredibly skilled at understanding the massive amounts of data provided during the fitting and applying it in a practical way that will get results for you.
Of course they're also some of the nicest people in the industry.
The Process
What is a Custom Club Fitting Session Like at Joe & Leigh's Golf Performance Center?
Upon check in, you'll be greeted by one of our expert fitters and directed to the appropriate indoor simulator hitting bay for your appointment. Our state-of-the-art simulator bays are powered by Foresight Quad technology. Our combination of the best fitters in the business along with the best technology is a WIN,WIN for you! We have fit 1000's of golfers of all shapes, sizes, handicaps (many without) and hope to make your fitting experience fun.
Ideally you'll bring along your current clubs to warm up with, as well as for us to use in creating a data baseline. We use the baseline as a comparison point as we continue the fitting. Our fitting bays are climate controlled, so wear sneakers or golf shoes, and comfy golf clothes and we'll get you swinging.
Please share your email address with us when you make the appointment so we can send you a confirmation with all applicable details for your fitting.
All Golfers are welcome, we even have fitters trained to adapt clubs for golfers with prosthetics, play from a wheel chair, Single rider or have other challenges. Note that we are one of only two PING Adaptive Fitters in the State of Massachusetts.
There are several fitting options available for you to choose from (please see the fitting menu for pricing and time involved) You may want specific clubs fit, like a driver, wedges, or perhaps you'd like all the clubs fitted from driver all the way through the bag including all the wedges.
During the fitting session we will be evaluating two different aspects of the clubs.
First, the actual size of the clubs. Based on your physical size, and swing type, we focus in on the correct length, weight and stiffness of the shaft. The lie angle would be checked, as well as the type of grip and grip size.
The second part is the ball flight itself and the on screen graphic comparisons from club to club. As we hone in on the optimum fit for you by assembling and adjusting clubs on the spot, we love showing you all the data your shots create with our launch monitors. We can explain why certain clubs belong in your bag, like a hybrid or seven wood, and some may not, like an old 2 iron. Every golfer has expectations from their equipment clubs. You may covet distance, others more accuracy and still others need or want both.
We aim to not only fill those needs but explain the why and how as well. If, by chance, we see no improvement from your current models, we'll share that data with you too. Sometimes a good fitting will validate that you've already got some great clubs that match your launch conditions and there's no need to purchase any other ones.
Once we've collected the soft and hard data, and you've given us your feedback as to what looks and feels good to you, we make our recommendations. All of the club recommendations are put into your profile and printed out in detail. Brand, model, club size and specs are all put together with pricing at the time of your fitting. If you decide to order clubs from us, we'll even refund a portion of the fitting fee as a thank you (see fitting menu for pricing and time commitments). There is no obligation to purchase clubs from Joe & Leigh's. The fitting fees will be collected the day of the fitting, and you'll be given time to decide on your own schedule whether the new clubs make sense for your game.
The Results
What can you expect after your fitting session?
If you do jump in for some new clubs, or even tweak your current ones, we have high expectations for new found success. The goals you shared with us before the start of the fitting will determine how we did.
Depending on how old or how ill suited your old clubs were for your swing, there are big gains to be achieved. We were chosen randomly to fit a writer from Golf Digest who had never been fit. His new driver gained a whopping 44 yards! Maybe not typical, but 15 to 20 yards certainly is. Our goal in club fitting has always been to make the game more fun. Proper equipment allows a golfer to have better technique and typically more consistent results. Longer and straighter are the two biggest requests, but lower scores are the goal. If you do jump in for some new clubs, or even just tweak your current ones, we have high expectations for new found success. The goals you shared with us before the start of the fitting will determine how we did.
Having fun is priority number one for most, but a new career low score, or winning a tournament are certainly in the equation too.
The Fees and Savings
There are a variety of fitting options from single club to a full bag. You will see them in our club fitting menu. Link at top of this page. Please note that in many cases a percentage of the cost of your fitting may be applied towards your new club purchases at Joe & Leigh's Discount Golf Pro Shop.
Don't Miss Out!
Stay in the Know With Joe & Leigh's By Joining Our Mailing List!