Joe & Leigh's Golf Performance Center
By Appointment Only
Call 508-238-2320 to Book Fittings
Improve.
Welcome to Joe & Leigh's Golf Performance Center, the hub of an integrated set of components engineered to help golfers of all skill levels get the most enjoyment from the game. We think you're going to love it!
Enjoy. Improve. It's a simple fact of the game: You enjoy it more when you hit the ball, more consistently, straighter and farther. Joe & Leigh's Golf Performance Center (we affectionately call it the GPC) can help golfers of all skill levels optimize their performance and fun on the course, through: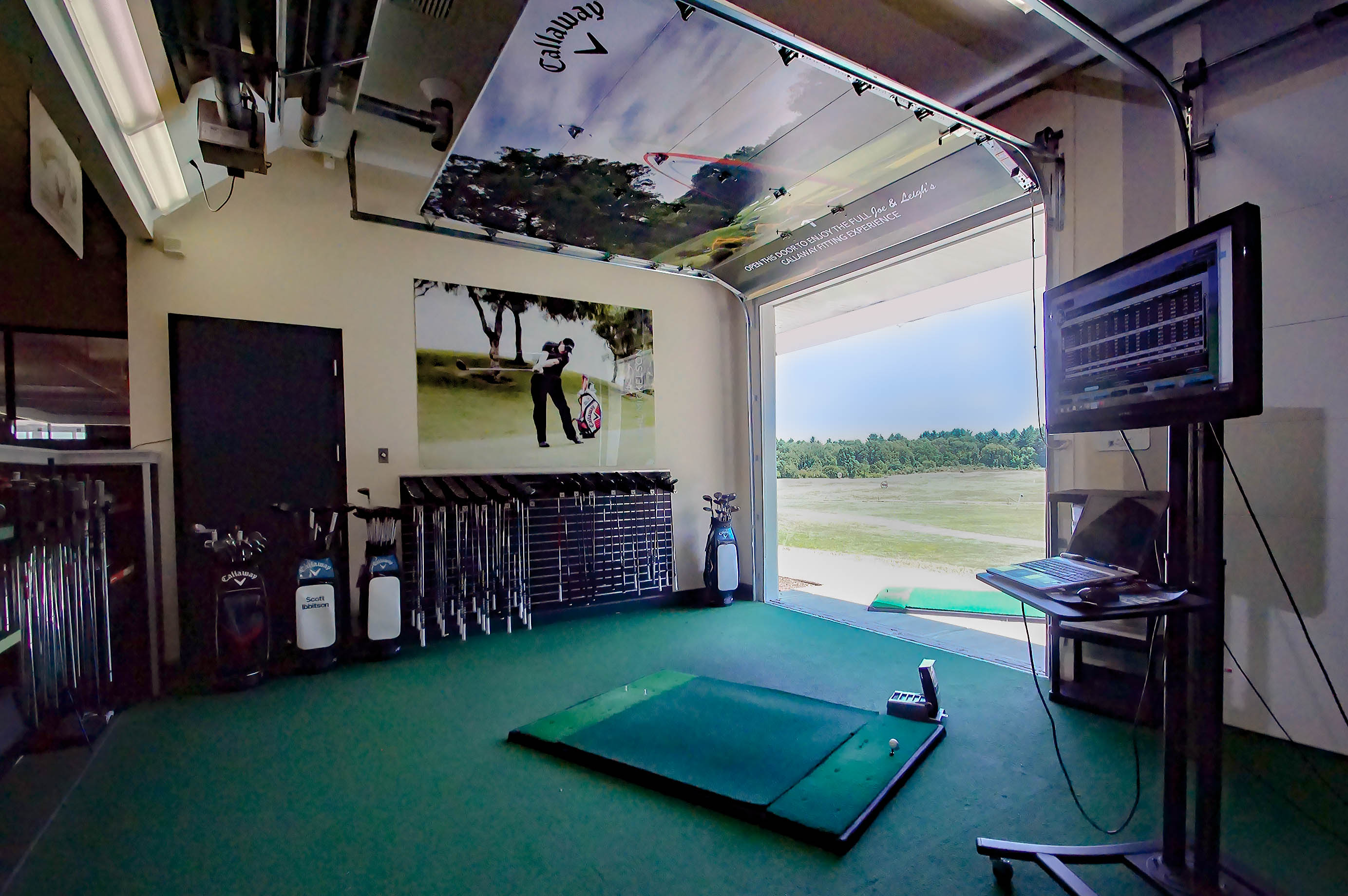 The GPC is located just up the road from Joe & Leigh's Pine Oaks Golf Course and Joe & Leigh's Discount Golf Pro Shop. It is a state-of-the-art facility with 5 full ball flight fitting bays outfitted with the latest launch monitor technology and software. Coupled with our expert staff of Joe & Leigh's and Factory certified club fitters, we deliver the technical and practical expertise to put it all to work for you.
Daren Mackinnon PGA is the Director of Fitting. He is recognized in the Golf Industry as a Subject Matter expert and thought leader in the art and science of club fitting. He is constantly in demand as a speaker in Industry get together's.
It's also the home of our PGA Professional Golf Instruction Program. Our 7 person Instructional staff is led by Gary Cardoza PGA who has been named one of the Top 25 Teachers in New England among many other distinctions. All highly qualified teachers, the men and women who provide instruction at Joe & Leigh's are seasoned PGA and LPGA Professionals and Apprentices who share our passion for helping golfers, Enjoy. Improve.
See What Others Have to Say

" Jeff was extremely professional. Very knowledgeable with the equipment and knows what he's doing. I have already recommended to my friends and family "
See What Others Have to Say

" From start to finish the experience was better than I could have imagined. Jeff was very knowledgable and was never pushy about a specific club. In the end I was super excited about my purchase. Money well spent. "
See What Others Have to Say

" I was concerned that I would not be treated respectfully because I am a woman. I was treated with the utmost respect and feel that Daren wanted to fit me to the right clubs to help my golf game. Great job! "
See What Others Have to Say

" I had the pleasure of working with Scott 4 times over the years. He does an excellent job in finding the right set up for my game. I really enjoy working with him and will continue to use him in the future "
Don't Miss Out!
Stay in the Know With Joe & Leigh's By Joining Our Mailing List!