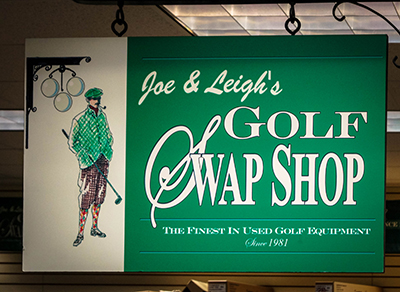 Welcome to the section of our shop that's become a destination of its own.
You found us and you're in good company. Joe & Leigh's Golf Swap Shop has become a destination for golfers looking for outstanding values on exclusively used equipment. Please browse the links to learn more about the swap shop and then come on down and find your diamond in the rough.
Don't Miss Out!
Stay in the Know With Joe & Leigh's By Joining Our Mailing List!