Golf Shoes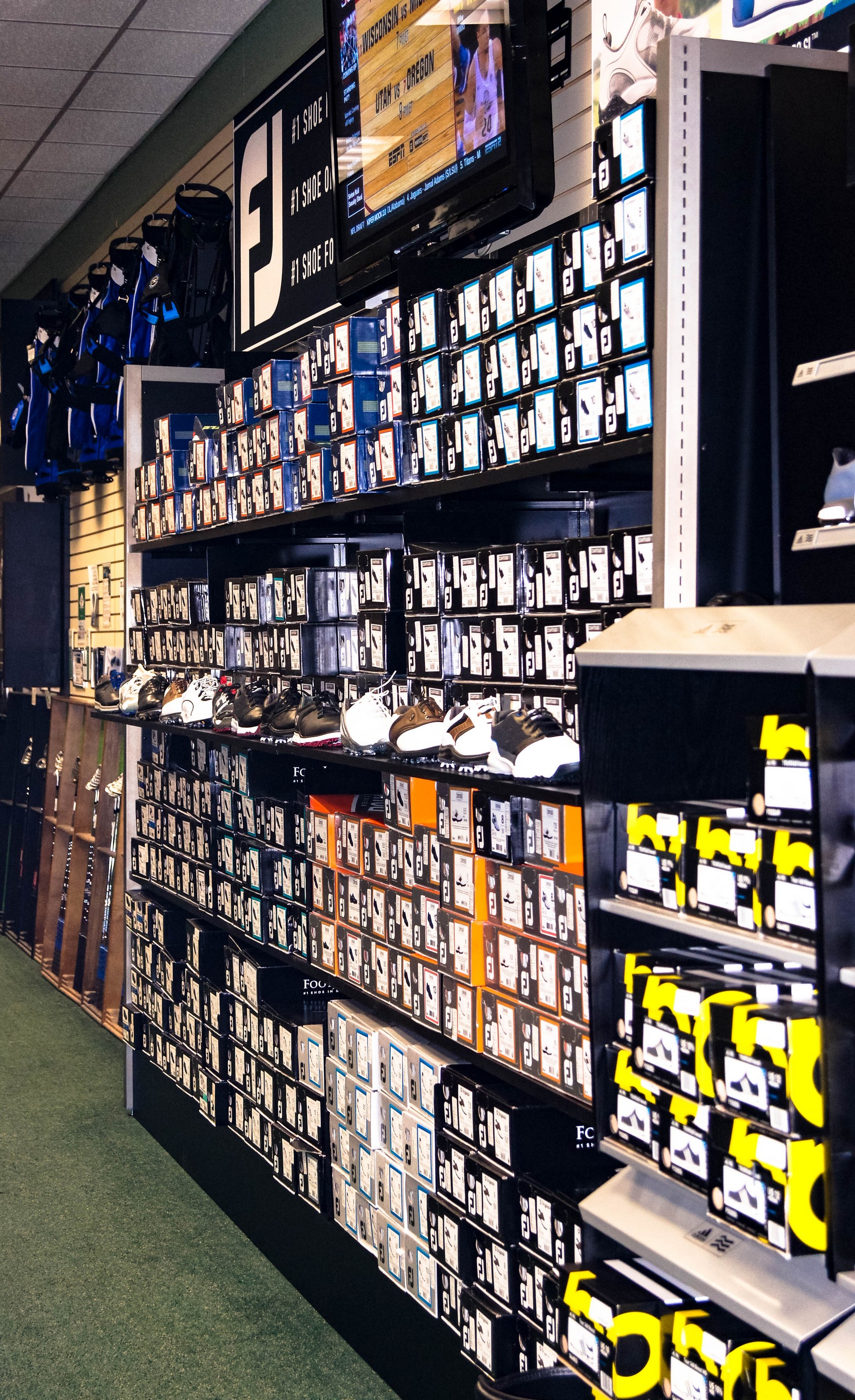 Our Golf Pro Shop Has Everything for the Golfer from Head to Toe. Literally.
The Golf Shoe Department at Joe & Leigh's Discount Golf Pro Shop rivals the selection of brands, styles and sizes you would find in a standalone shoe store, except here, it's all Golf.
Come browse our selection of Mens and Ladies Footjoy,Puma, Nike, Adidas. We stock full size runs of all styles from Traditional to spikeless casuals, all under one roof.
Don't Miss Out!
Stay in the Know With Joe & Leigh's By Joining Our Mailing List!